Athletic Training Success and Weathering the Storm
Webinar – March 25, 2021 @ 8:00 PM Eastern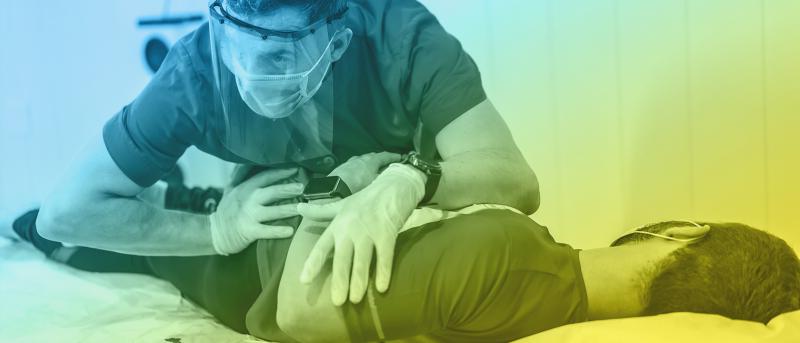 Presented by the NYSATA Young Professionals Committee, NATA D2, and Columbia Orthopedics for National Athletic Trainer Month.
Join us on March 25th to hear from the top athletic trainers, learn about their pathways to success, and how they have been able to survive and thrive during the COVID-19 crisis. Seats are limited, sign up today!
This is a great event for Young Professionals. It provides the opportunity to expand their network of mentors and professionals.
Roy Flores, MS, ATC
NYSATA President
This event is open to Young Professionals only. There is no cost to attend.

---
Speakers & Agenda
Michael Henne, ATC, CES, OPE-C

Columbia Orthopedics & Sports Medicine

David Zuffelato, ATC, M.Ed.

Head Athletic Trainer, New York Jets

Education: Temple University (M.Ed. - Athletic Training), Central Connecticut State University (B.S. - Athletic Training)

NFL Experience: Assistant Athletic Trainer, New York Jets, 2006 - Present, 2002, New York Jets, Seasonal Intern

Mike Stella, MA, ATC, PES, CES

Founder, The Movement Underground

Mike Stella is a Certified Athletic Trainer, Strength Coach, Impassioned educator, and Athletic Training Entrepreneur who currently owns and operates The Movement Underground in Farmingdale, NY. Frustrated by the employment opportunities available in Athletic Training, but in love with the profession, Mike chose an alternate path and started his own business, and in doing so, has paved the way for many ATs to do the same. In addition to treating and training a variety of athletes from high school standouts to professional level athletes in virtually every major sport, Mike is also an Instructor for RockTape, content creator, podcast host and author to his own series of continuing education courses. To learn more about Mike, you can visit his website at www.mikestellamovement.com

Charles R. "Charlie" Thompson, MS, ATC

Princeton University Athletics

Charlie Thompson has served as Head Athletic Trainer for Princeton University since 1999. Raised in Rhode Island, he's made his way around the country leaving his mark on multiple institutions, including the University of Maine, Penn State, University of Rhode Island and a number of high schools in Texas. A member of the NATA Hall of Fame Class of 2013, Charlie has received a number of awards allocated to the profession, culminating with the Charles R Thompson NATA D2 Scholarship presented by EATA.

Elaine Winslow-Redmond MS, ATC, EMT, CCO

Covid-19 Compliance Officer

Elaine has held athletic training positions in a range of settings including high school, collegiate, corporate/industrial and performing arts. She created the first in-house Athletic Training & Wellness Program for the Radio City Rockettes where she worked as the Head Athletic Trainer for over 15 years.

Elaine holds a Bachelor of Fine Arts degree in Dance from the University of Massachusetts, Amherst and a Master of Science Degree in Applied Physiology & Nutrition from Columbia University. She is a Certified Licensed Athletic Trainer & NY State Emergency Medical Technician.

Most recently Elaine transitioned into the role of Covid-19 Compliance Officer, consulting with several performing arts companies to return performing artists and others back to work safely. In addition, Elaine is working as an ATC at a local high school helping the athletic department implement Covid-19 mitigation strategies to resume high-risk winter sports.