Holistic Care for Every Child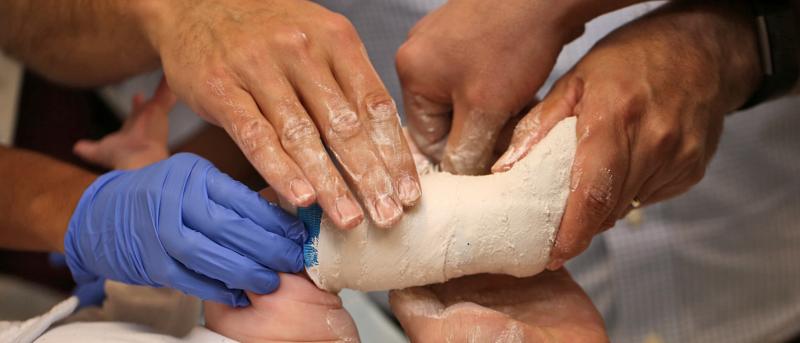 Pediatric Orthopedics and Spine

Pediatric Orthopedics and Spine at Columbia and NewYork-Presbyterian Morgan Stanley Children's Hospital is recognized as one of the top programs in the country for their specialized expertise across the full spectrum of orthopedic conditions affecting infants, children, and adolescents, including:
Pediatric and adolescent sports medicine
Neuromuscular disorders
Limb & extremity deformity
Hip disorders
Fractures and trauma
---
Request an Appointment Find a Provider Conditions & Treatments
---
Our team of providers is highly skilled in providing young patients with state-of-the-art surgical and non-surgical treatments — whether the problem involves a club foot, cerebral palsy, a curve in the spine, leg length differences, hip dysplasia, orthopedic tumors, or a sports injury. We take a holistic view of each child's musculoskeletal system, caring for their specific developmental needs and getting them back to their most important job: being kids!
Learn more about choosing Columbia's personalized approach to caring for infants, children, and adolescents.
---