Relieving Pain and Restoring Dexterity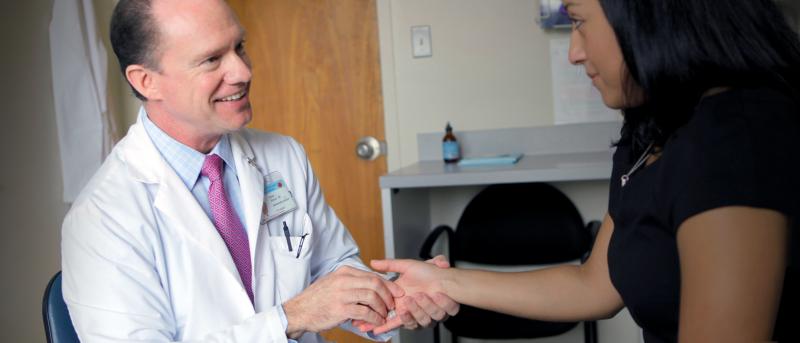 Hand and Upper Extremity
Make an Appointment
Our team is here to help you make an appointment with the specialists that you need.
The expert team of hand and upper extremity specialists at Columbia Orthopedics provides operative and non-operative treatment for all manner of hand, wrist, elbow, and upper extremity conditions, from common injuries to complex bone and joint disorders – including congenital hand deformities. We can treat many conditions without surgery using physical therapy, injections, splinting, and/or casting. When medically necessary, our specialists apply well-honed surgical techniques that incorporate components of orthopedic, plastic, neurological, and vascular surgery, followed by rigorous rehabilitation. Whether you need non-operative treatment to heal an injury or manage chronic pain, or require specialized surgical care, our team is here to help correct your underlying condition, relieve your pain, and restore your dexterity.
Learn more about our hand and upper extremity services and how we can help get you back on your feet.