Improving Mobility & Eliminating Pain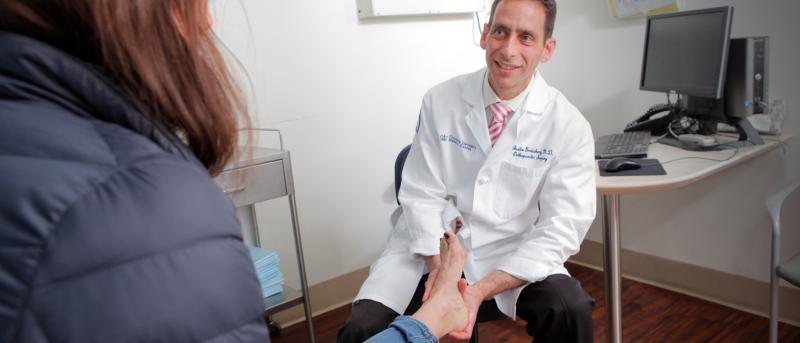 Foot and Ankle
Make an Appointment
Our team is here to help you make an appointment with the specialists that you need.
The team of foot and ankle specialists at Columbia Orthopedics provides operative and non-operative treatment for all manner of foot and ankle conditions, from common injuries to complex bone and joint disorders. Whether you need non-operative treatment to heal an injury, orthotics or braces to support a chronic condition, or require specialized surgical care, our team is here to help restore your mobility and eliminate your pain.
For information about pediatric foot deformity, visit here.
---
Compassionate patient-centered care has been at the core of our mission for more than 150 years. Learn more about Columbia Orthopedics' personalized approach to foot and ankle care.