Microsurgery Research and Training Lab Co-Director Yelena Akelina Recognized Globally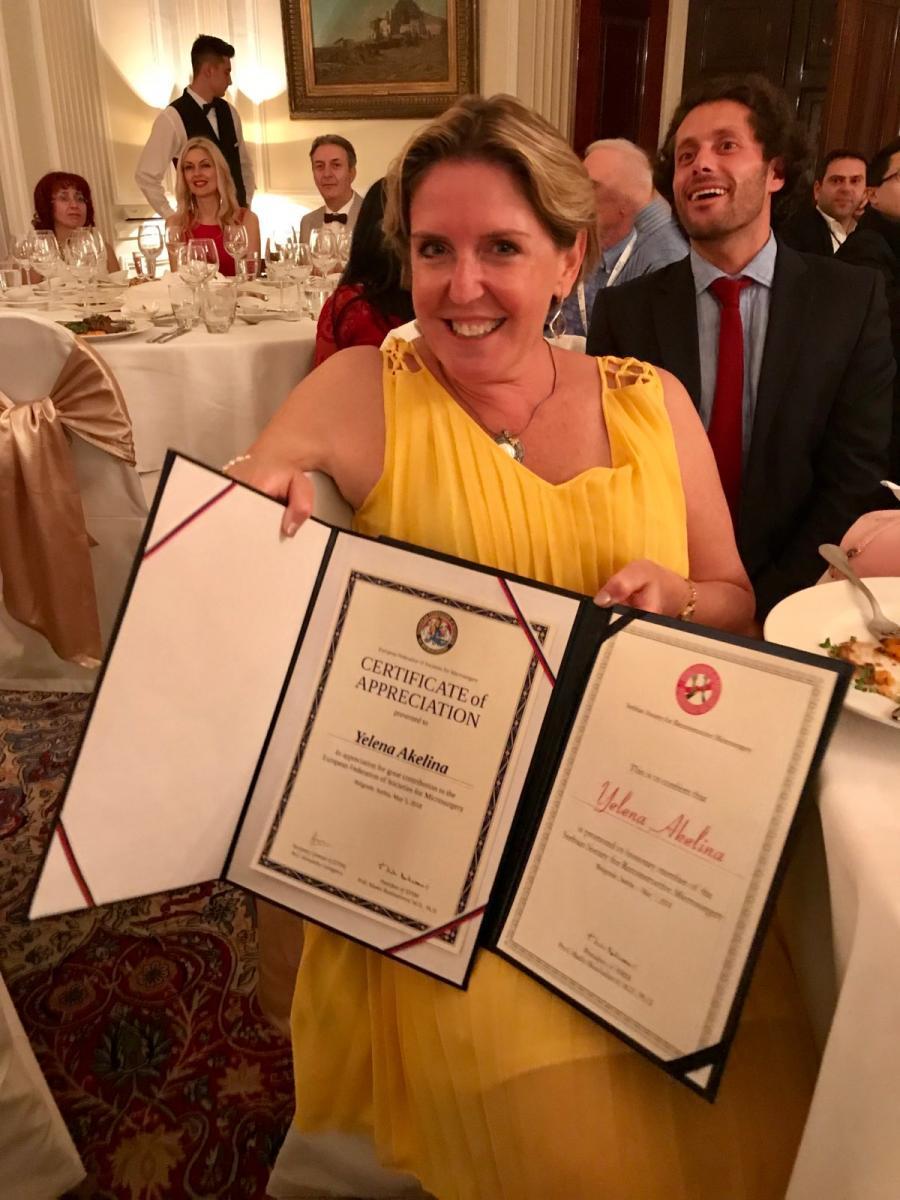 Co-Director of the Columbia Orthopedics Microsurgery Research and Training Lab Yelena Akelina, DVM, MS was recently awarded numerous distinctions from distinguished international medical societies.
At the 14th Congress of the European Federation of Societies for Microsurgery in Belgrade, she was published in Technical Tips & Tricks for Reconstructive Microsurgery with her chapter "How I do the interpositional vein graft using rat femoral vessels" and was awarded a Certificate of Appreciation for her contribution. The book also included chapters from masters of microsurgery from throughout the world. At the same event, she was named an honorary member of the Serbian Society for Reconstructive Microsurgery, which is a rare honor for a medical professional who doesn't have an MD.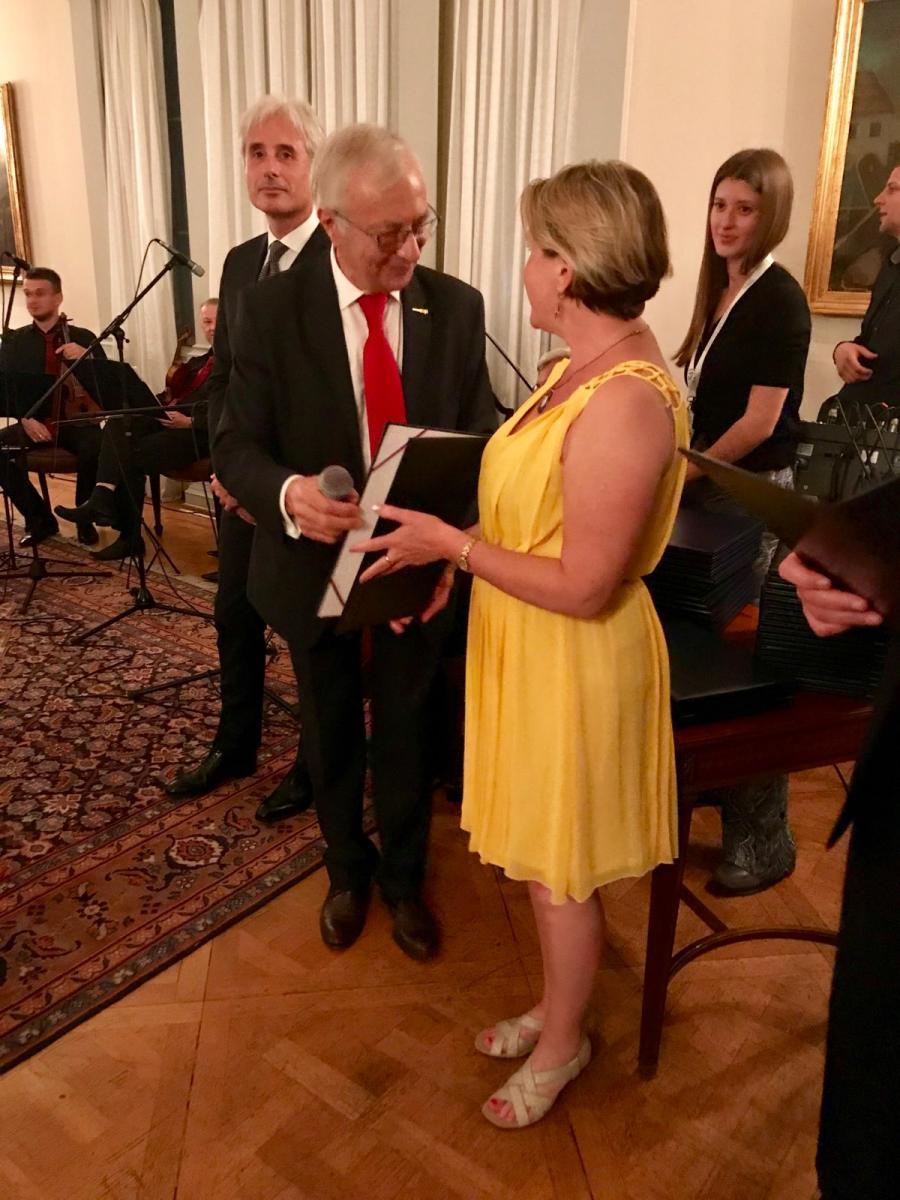 At the 4th Congress of Asian-Pacific Federation of the Societies of Microsurgery (APFSRM) in Antalya, she was invited as a speaker and received a Certificate of Contribution for her work. She taught courses and presented research through the International Microsurgery Simulation Society (IMSS) booth that was provided by APFSRM and distributed brochures about the lab's recent work.
She was also invited to teach courses in Australia, Italy, and several other countries.
For more about the Microsurgery Research and Training Lab, please view their instructional videos on YouTube and follow their work on Facebook.