Non-Operative Treatment of Scoliosis – 6th Annual
Webinar / Nov 5, 2020 / 6:30 - 8:30 pm EST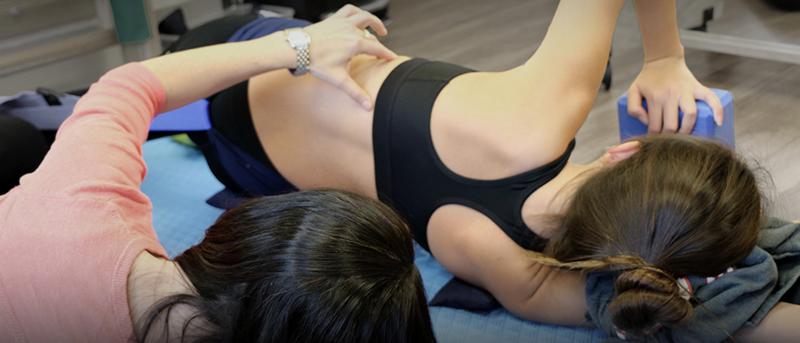 Join us to learn about state of the art, non-operative treatment of scoliosis.
Patients with juvenile and adolescent scoliosis have vastly expanded treatment options, including scoliosis specific physical therapy and advanced bracing. Experts at Columbia's program in conservative scoliosis treatment and guest lecturers will share their experience during this interactive webinar. Program highlights include:
Scoliosis Update / #CureAIS
Physiotherapy for Scoliosis
Advances in Bracing
Current Controversies
---
Course Directors
Prachi Bakarania, DPT

Co-Director, Non-Operative Care for Spine and Scoliosis

Amber Sentel Mizerik, PA-C

Pediatric Orthopedics & Spine Care

Michael G. Vitale, MD, MPH

Chief, Pediatric Orthopedics & Spine
I. Scoliosis Update
#CureAIS – Michael Vitale, MD
Research Directions: How can we make non-surgical care more powerful? – James Sanders, MD
Balancing Innovation and Patient Success: Case of AVBT – Michael Vitale, MD
Discussion – Q&A
II. Non-Operative Interventions – Bracing & PSSE
What Have We Learned from 3D In-Brace X-Ray? – Benjamin Roye, MD
What is the Ideal Brace? – John Tunney, BOCPO
Boston 3D Brace – James Waynne, CPO
Can Different Schools of PSSE Work Well Together? – Prachi Bakarania, DPT; Kelly Grimes, DPT
Discussion – Q&A
IV. The Big Picture
Psychology and Scoliosis: Why is it important? – Elisabetta D'Agata, PhD
Cultivating A High Performing Scoliosis Care Team – Amy Sbihli, DPT
Discussion – Q&A
This activity is designed for providers who treat patients with scoliosis and would like to better assess the risks versus benefits of surgical and non-operative treatments. Physical therapists as well as physicians are strongly encouraged to attend.
CME and CEU accrediation for this seminar is pending. There is no cost to attend this event.