Hand-Stand Walking on the Tonight Show 2 Months After Biceps Surgery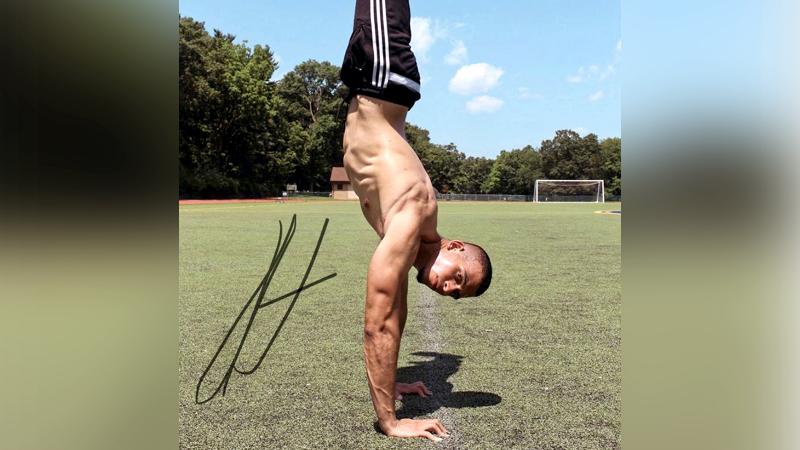 Anthony's injury and experience with Dr. Jobin
"I am a bar athlete and I was trying to hold a Korean dip, followed by a lever and it stretched my bicep way too far. That's when I heard a huge pop. I have an Instagram page all about fitness - it's my livelihood and what makes me happy. I was miserable not knowing what to expect. Dr. Jobin took my case and I'll never forget his last words/gesture before going into the operating room: he felt the injured tendon one last time and told me – "oh this is easy - yeah, 100% even better than the other arm with time."
I did more therapy than recommended, worked around the clock rehabilitating. I did a fully functioning handstand on July 15th, and did my first pull-up on July 25th – just two months after the operation. I was expected to take 3-4 months for one pull-up."
---
Multi-Tasking on the Tonight Show
"This is my appearance on the Tonight Show in August, 2020. I wasn't supposed to be able to do a push-up at this time, and here I was ... walking on my hands and doing a handstand push-up on national TV!"
---
Back in Action
"Here's a look at one of the gym workouts I did after I felt strong enough. It clearly shows my arm taking a huge weight load."