Juvenile Scoliosis: Yeilly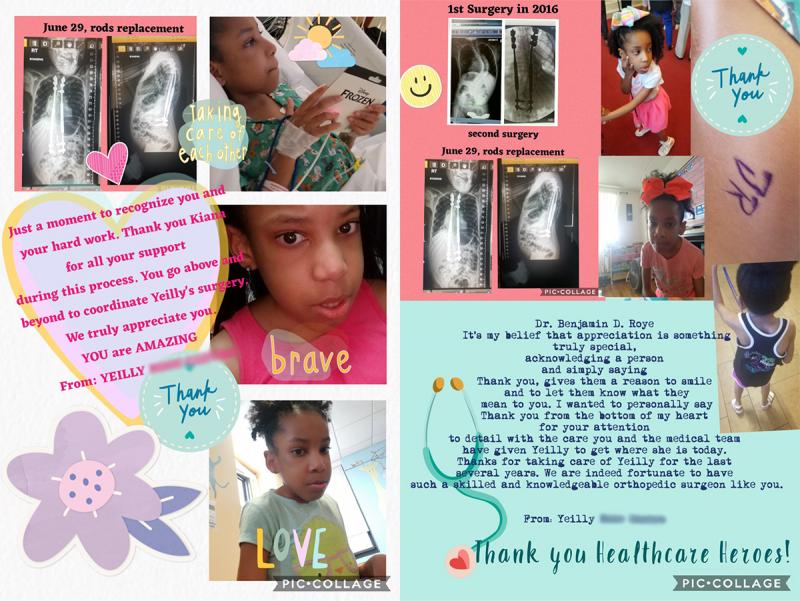 ---
To Dr. Benjamin D. Roye –
It's my belief that appreciation is something truly special, acknowledging a person and simply saying thank you gives them a reason to smile and to let them know what they mean to you.
I wanted to personally say thank you from the bottom of my heart for your attention to detail in the care you and the medical team have given Yeilly to get her where she is today. Thanks for taking care of Yeilly for the last several years. We are indeed fortunate to have such a skilled and knowledgeable orthopedic surgeon like you.
To Kiana –
Just a moment to recognize you and your hard work. Thank you, Kiana, for all your support during this process. You went above and beyond to coordinate Yeilly's surgery. We truly appreciate you. YOU are AMAZING!
Thank You Health Care Heroes!