William N. Levine, MD
Expertise in:
Shoulder, Elbow & Sports Medicine, Orthopedic Surgery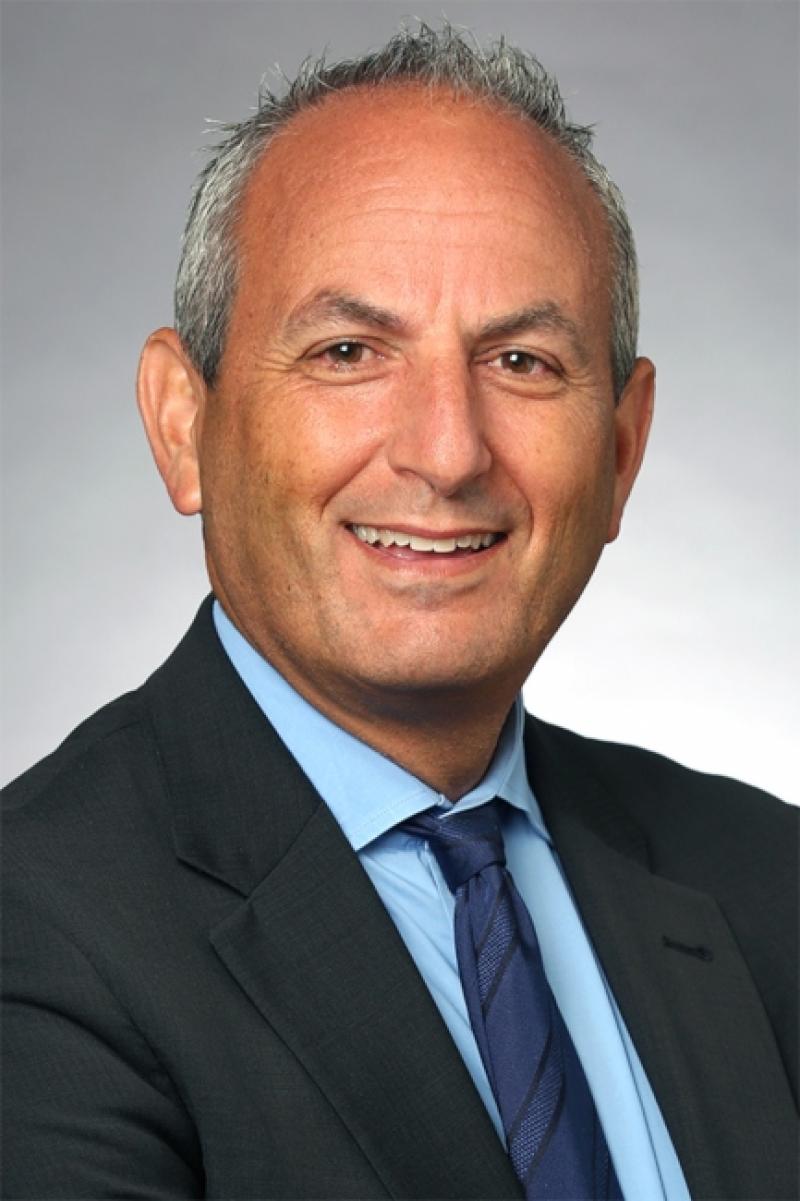 Overview
Areas of Expertise / Conditions Treated
Shoulder, Elbow & Sports Medicine, Orthopedic Surgery, Chronic Tendon Disorder, Tendonitis, Tendon Repairs, Shoulder Tendonitis, Rotator Cuff Tendonitis, Patellar Tendonitis, Shoulder Joint Replacement, Disorder of Ligament, Shoulder Joint Instability, Sports Medicine, Shoulder Instability, Adhesive Capsulitis/Frozen Shoulder, Shoulder Injury, Sports Injury Rehabilitation, Shoulder Disorder, Sports Injury, Shoulder Arthroscopy, Shoulder Tendonitis, Shoulder Arthroplasty, Shoulder Replacement Surgery, Shoulder Arthritis, Sports Medicine Rehabilitation, Orthopedics, Arthroscopic Knee Surgery, Meniscus Tears, Orthopedic Surgery, Knee Arthroscopy, Shoulder Trauma Surgery, Orthopedic Sports Medicine, Knee Injury, Shoulder Fracture Surgery, Sports Injuries, Knee Ligament Reconstructions, Shoulder Dislocation, Minimally Invasive Surgery, Rotator Cuff Injury, Reverse Shoulder Arthroplasty, Labral Tear of Shoulder, Rotator Cuff Repair, Arthroscopic Shoulder Surgery, Golfer's Elbow, Rotator Cuff Tear, Arthroscopic Debridement of Shoulder, Elbow Surgery, Shoulder Surgery, Elbow Pain, Elbow Fracture, Elbow Joint Pain, Elbow Problem, Elbow Fracture Surgery, Platelet Rich Plasma (PRP), Elbow Disorder, Plasmapheresis, Elbow Arthroscopy, Rotator Cuff Surgery, Disorder of Shoulder Joint, Knee Problem, Disorder of Ligament of Shoulder, Minimally Invasive Knee Surgery, Arthroscopy of Shoulder, Runner's Knee, Tennis Elbow, Jumper's Knee, Arthroscopic Debridement of Elbow, Shoulder Replacement, Arthroscopy, Orthopedic Trauma, Shoulder Reconstruction, Shoulder Problems, Shoulder Pain, Adolescent Sports Injuries
Academic Appointments
Professor of Orthopedic Surgery at CUMC
Administrative Titles
Chairman, Orthopedic Surgery
Chief, Shoulder Service
Co-Director, Center for Shoulder, Elbow and Sports Medicine
William N. Levine, MD is a nationally and globally renowned specialist in arthroscopic and open shoulder, elbow, and knee surgery, and sports medicine. He is Chair of the Department of Orthopedic Surgery at Columbia University's College of Physicians and Surgeons, where he holds the Frank E. Stinchfield Professorship in Orthopedic Surgery, and serves as Chief of the Orthopedics Service at NewYork-Presbyterian/Columbia University Medical Center. Dr. Levine previously served the Department as Vice Chairman for Education, Residency and Fellowship Director, Chief of the Shoulder Service, and Co-Director of the Center for Shoulder, Elbow and Sports Medicine.
As Head Team Physician for Columbia University, Dr. Levine is responsible for providing care for 31 Columbia intercollegiate athletic teams. Under his guidance, the department's surgeons also function as Team Physicians for the New York Yankees, Major League Soccer's (MLS) New York City Football Club, the Rockland Boulders, Fordham University, City College of New York, as well as over 25 high schools. Dr. Levine is a consultant for the National Hockey League Players' Association and chairs the Shoulder and Elbow subcommittee for the National Football League. As a former teaching tennis professional and the starting goalie for Stanford University's club hockey team, Dr. Levine is passionate about sports medicine and dedicated to patient care. He has been named a "Top Doctor in Sports Medicine" by Castle Connolly and New York Magazine, and one of the top 25 shoulder surgeons in the United States by Orthopedics This Week.
Dr. Levine is a past member of the Executive Committee of the American Orthopedic Association, the world's first orthopedic association and the organization that was primarily responsible for the development of orthopedics as a discipline separate from general surgery. He also served on the Board of Directors of the American Board of Orthopedic Surgery, the governing body that oversees licensure and training of orthopedic surgeons. Dr. Levine assumed the role as Editor-in-Chief for the Journal of the American Academy of Orthopedic Surgeons in January 2016. He also received the prestigious American Shoulder and Elbow Surgeon's Traveling Fellowship. Dr. Levine is a member of all the field's major professional societies, including the American Orthopaedic Society for Sports Medicine, and the Herodicus Society. He has made substantial contributions to research, having published more than 150 peer-reviewed articles, written over 50 book chapters, edited 11 textbooks, and given over 200 scientific presentations in the United States and abroad. He holds multiple patents and research grants.
A native of Fargo, North Dakota, he received a B.A. in Human Biology from Stanford and his Doctor of Medicine degree from Case Western Reserve. He was a resident in orthopedic surgery at New England Medical Center, and held fellowships at Columbia-Presbyterian Medical Center in Shoulder Surgery and the University of Maryland in Sports Medicine. He joined Columbia's Department of Orthopedic Surgery in 1998, became Residency Director in 2002, and in 2006 was awarded the Charles S. Neer, M.D. Teacher of the Year Award for his enthusiasm, passion and dedication to resident education. He lives in Manhattan with his wife and two daughters.
Hospital Affiliations
NewYork-Presbyterian/Columbia
NewYork-Presbyterian/Lawrence Hospital
Schedule an Appointment
New and Existing Patients:
Insurance Accepted
Aetna
EPO
HMO
Medicare Managed Care
NY Signature
NYP Employee Plan
POS
PPO
Signature Administrators
Student Health
AgeWell
Medicare Managed Care
Special Needs Plan
Capital District Physician Health Plan
Capital District Physician Health Plan
Cigna
EPO
Great West
HMO
POS
PPO
Empire Blue Cross Blue Shield
EPO
Medicare Managed Care
PPO
MVP Health Care
Child/Family Health Plus
Essential Plan
HMO
Medicaid Managed Care
UnitedHealthcare
Columbia University Employee Plan
Compass (Exchange)
HMO
Medicaid (Community Plan)
Medicare Managed Care
POS
PPO
VNSNY CHOICE
Medicare Managed Care
Special Needs Plan
WellCare
Medicaid Managed Care
Medicare Managed Care
*Please contact the provider's office directly to verify that your particular insurance is accepted.
Credentials & Experience
Education & Training
Case Western Reserve University, School of Medicine
Internship: Beth Israel Hospital, Harvard Medical School
Residency: New England Medical Center-TUFTS University
Fellowship: NewYork-Presbyterian Hospital/Columbia University Medical Center
Fellowship: University of Maryland Medical System
Honors & Awards
2001 – Present
"Top Doctor: Sports Medicine": Castle Connolly Medical Ltd.
"Top Doctor: Sports Medicine": New York Magazine
Research
Grants
A PROSPECTIVE, SINGLE BLINDED, MULTI-CENTER, RANDOMIZED, CONTROLLED, PIVOTAL STUDY TO ASSESS THE SAFETY AND EFFECTIVENESS OF THE INSPACE DEVICE FOR TREATMENT OF FULL THICKNESS MASSIVE ROTATOR CUFF TEARS (P&S Industry Clinical Trial)

Mar 8 2017 - Mar 8 2022
AMERICAN SHOULDER AND ELBOW SURGEONS FELLOWSHIP FUNDING 2019- 2020 (Private)

Aug 1 2019 - Jul 31 2020
CONCORDANCE OF NATIONAL REGISTRIES IN ORTHOPAEDIC SURGERY (Private)

Jan 1 2019 - Dec 31 2019
AMERICAN SHOULDER AND ELBOW SURGEONS FELLOWSHIP FUNDING 2018-2019 (Private)

Sep 13 2018 - Sep 12 2019
SMITH & NEPHEW 2018-2019 CSES FELLOWSHIP (Private)

Aug 1 2018 - Jul 31 2019
AANA SPORTS MEDICINE FELLOWSHIP 2018-2019 (Private)

Jul 1 2018 - Jun 30 2019
ARTHROSCOPIC TECHNIQUE FOR IMPLANTATION OF TISSUE ENGINEERED SCAFFOLD (Private)

Oct 1 2017 - Sep 30 2018
SMITH AND NEPHEW 2017-2018 CSES FELLOWSHIP (Private)

Aug 1 2017 - Jul 31 2018
AMERICAN SHOULDER AND ELBOW SURGEONS FELLOWSHIP FUNDING (Private)

Aug 1 2017 - Jul 31 2018
BIOMECHANICAL COMPARISON OF SUBACROMIAL BALLOON SPACERS (Private)

Jun 1 2017 - May 31 2018
SMITH & NEPHEW 2016-2017 CSES FELLOWSHIP (Private)

Aug 11 2016 - Jul 31 2017
SMITH & NEPHEW 2015-2016 CSES FELLOWSHIP GRANT (Private)

Aug 1 2015 - Jul 31 2016
COLUMBIA SHOULDER STUDY (P&S Industry Clinical Trial)

Sep 1 2010 - Sep 1 2015
CENTER FOR SHOULDER, ELBOW AND SPORTS MEDICINE FELLOWSHIP PROGRAM (Private)

Aug 1 2014 - Jul 31 2015
EFFECTIVE OF NICOTINE ON ROTATOR CUFF STRUCTURE AND HEALING (Private)

Jul 1 2013 - Jun 30 2014
CONCUSSIONS IN VARSITY STUDENT ATHLETES (Private)

Jul 1 2013 - Jun 30 2014
ORTHOPAEDICS GRAND ROUNDS SPEAKER VISITATION (Private)

Mar 7 2012 - Mar 6 2013
SATISFACTION AND SHOULDER FUNCTION IN PATIENTS WITH RE-TEAR FOLLOWING ROTATOR CUFF REPAIR: ANALYSIS OF THE EFFECTS OF AG (Private)

Feb 27 2012 - Feb 26 2013
CORTICOSTEROID INJECTIONS FOR ADHESIVE CAPSULITIS: INJECTION LOCATION, ACCURACY, AND EFFICACY (Private)

Jul 1 2011 - Jun 30 2012
OREF RESIDENT JOURNAL CLUB (Private)

Sep 1 2011 - Jun 1 2012
JBJS RESIDENT JOURNAL CLUB GRANT (Private)

Sep 1 2006 - Jun 30 2007