Arthroscopy Lab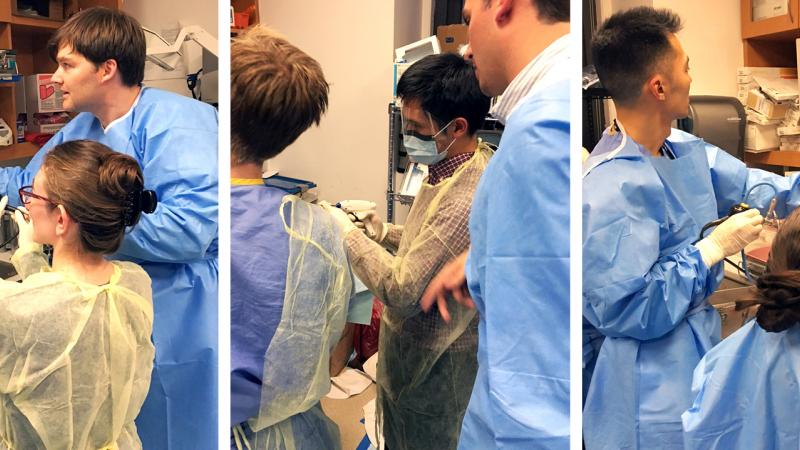 The Arthroscopy Laboratory, which opened in 1998, is fully equipped for virtually every arthroscopic procedure - from routine knee procedures to arthroscopic rotator cuff repair. William N. Levine, MD, serves as Director and Christopher S. Ahmad, MD, as Co-Director of this state-of-the-art laboratory where physician-scientists also perform anatomic dissection, anatomic research, and arthroscopic research studies.
Four fully functional stations within the lab make it possible for twelve surgeons to work simultaneously. Live demonstrations can be telecast into the Carroll Conference Center, a multi-media room on the same floor, allowing more surgeons to participate.
The Arthroscopy Laboratory was originally reserved exclusively for use by Columbia Orthopedics attending staff, residents, and fellows. However, the lab is now being used to host other specialties, fellows, and residents by special request.
---
For more information contact: