Providing patient-centered orthopedic care for more than 150 years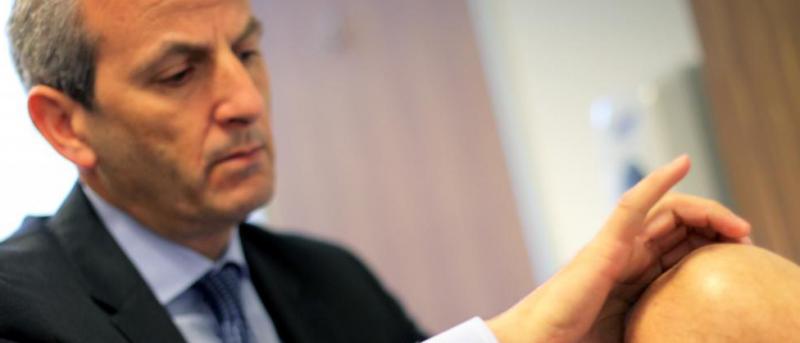 Choosing Columbia
Welcome to Columbia Orthopedics. Our team of expert surgeons, physicians, therapists, and clinicians provides world-class orthopedic specialty care for adults and children with chronic and acute musculoskeletal conditions at convenient office locations throughout the New York tri-state area.
Patient-Centered Care
Every patient is unique. Whether you've sustained a recent injury, suffer from chronic joint pain, or have been recommended for surgery, our team is here to design a plan to reduce your pain, restore your mobility, and get you back to your active life. Your appointment with any of our providers begins with an accurate diagnosis, supported by advanced imaging studies - such as MRI, CT scans, ultrasound, and digital x-rays - when indicated. Our providers then work to understand each patient's goals and develop personalized treatment plans to achieve them.
Conservative Management
A commitment to conservative management of musculoskeletal conditions is one of the hallmarks of our department. Many musculoskeletal conditions can be effectively treated with non-operative care. Before considering surgery, there are numerous options available to our patients, including advanced biologic therapies, injections, osteopathic manipulation, medication, and specialized physical therapy.
Advanced Surgical Care
In situations where patients no longer find relief from conservative therapies, have sustained traumatic injuries, or suffer from advanced musculoskeletal disorders, surgical intervention may be required. Our specialists utilize the most advanced evidence-based surgical techniques and technology available. This combination of world-class surgical expertise and advanced technology allows our team to provide patients with superior surgical outcomes, less post-operative pain, and accelerated recovery times.
Commitment to Quality
Led by our chief quality officer, Dr. Michael Vitale, our department is a national leader in maintaining and improving orthopedic quality, safety, and value for all patients who seek our expertise. From a patient's first visit through surgical or nonoperative treatment to healing and recovery, we are committed to providing the highest quality care and achieving outstanding outcomes. Learn more about our approach to quality and patient safety in our annual outcomes report.
A History of Excellence
Since our program's founding in 1866 as the New York Orthopaedic Dispensary, many of the leading figures in the field of orthopedic surgery have trained or practiced medicine at Columbia Orthopedics. Pioneering advances by our program include the first spinal fusion, pioneering work in hip replacement, development of early knee replacements, and the first total shoulder replacement. Learn more about our department's rich history.